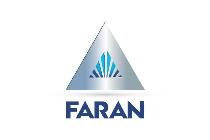 Founded:
1950
CEO:
Marios Katsikas
Number of employees :
70
Turnover 2016:
24.000.000 €
Faran SA is a Greek pharmaceutical company that aims to offer renowned High Quality therapeutic products, with High Therapeutic Value, Modern Pharmaceutical Technology and Documented Safety.
To achieve this goal our horizons expanded daily with selected international partnerships and the trust of medical community by providing therapeutic solutions in a wide range of diseases in the area of Oncology, Hematology, Nephrology, Rheumatology, Endocrinology, Internal Medicine, Gynecology and Cardiology.
The people of Faran SA have in-depth knowledge of all the needs and specificities of the Greek Pharmaceutical Market and interested in health issues those concern citizens, healthcare professionals and insurance funds.
They are qualitative and modern, direct and flexible.
At the same time drawing on our decades of experience in the pharmaceutical area, at local and international level, have introduced quality criteria depending on the structure and function and are designed to actively contribute to the development of a modern healthcare environment cooperating closely with healthcare professionals, authorities, Patients and community.
Certifications: ISO 9001: 2008 and certified in accordance with the Ministerial Decision on Medical Devices (LIoyd`s- UKAS)
Address:
5 Achaias & Troizinias str., PC 145 64, N. Kifissia – Attiki
Telephone:
210 6254175
Fax:
210 6254190
Website:
http://www.faran.gr
Email:
[email protected]