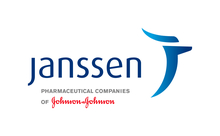 Janssen belongs to Johnson & Johnson group of companies, one of the most comprehensive health care companies in the world. In Greece Janssen began as a scientific office in 1973 and now one of the largest pharmaceutical companies in Greece.
Janssen is oriented in providing innovative and high quality products aiming at improving human lives. With main concern the pharmaceutical research, it discovers, develops and markets innovative drugs in five major therapeutic areas:
1. Cardiovascular and metabolic diseases (diabetes)
2. Neuroscience (schizophrenia, dementia, pain)
3. Infectious diseases (HIV / AIDS, Hepatitis C, tuberculosis)
4. Oncology (multiple myeloma, prostate cancer)
5. Immunology (psoriasis, psoriatic arthritis)
Janssen putting into practice the principles of Corporate Social Responsibility is applying for years actions and activities related to its employees, partners, suppliers, shareholders, customers, patients' associations and the wider community. Its aim is to teach, offer and highlight the importance of health in creating a secure and prosperous future for all.
The long lasting success of Janssen is due to a stable system of values that she has which is described as "Our CREDO". The CREDO text is Janssen's moral and strategic "compass" and it was written in 1943 by R.W. Johnson – long before wsord like "Corporate Social Responsibility" were initiated. For 70 years Janssen's CREDO composes a powerful bond highlighting and outlining the responsibility of the company towards its customers, employees, shareholders and to the community in which she operates and develops.
This year Janssen Greece was awarded for her socially and environmentally responsible actions by the Corporate Responsibility Institute. The CRI Bronze award was given to Janssen by the Corporate Responsibility Institute for her performance in the implementation of responsible practices, based on the National Corporate Responsibility Index (CR Index).
Address:
56, Eirinis ave. 151 21 Pefki Greece
Telephone:
+30 (210) 8090000
Fax:
+30 (210) 6140 072
Website:
http://www.janssen-cilag.gr

Additional Information:
Internet Dept.: Ntinos Konstantinidis
Representation:
Janssen Pharmaceutica N.V.