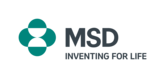 Corporate profile MSD
MSD (Merck Sharp & Dohme) is a global healthcare leader, working with customers in 140 countries and employing 70.000 people. MSD began to operate in Greece in June 2010 and today employs directly more than 230 people. The company is known as Merck & & Co, Inc, Kenilworth, NJ, USA in the United States and Canada, whereas everywhere else, is known as MSD.
We are committed to improving health and well-being around the world through developing new innovative pharmaceutical products, vaccines and veterinary medicines that improve and save peoples' and animals' lives, while staying focused on our fundamental vision: working for the world to "be well".
Our products cover a broad range of areas, including cardiovascular, diabetes, oncology, immunology, antibiotics and infectious diseases. Today MSD stands out among pharmaceutical companies internationally for the number of medicines it has discovered, since the company's medicines treat 53% of the 20 most important illnesses globally.
MSD is expecting to launch a significant number of new products in Greece including new therapies in the areas of metastatic melanoma and other neoplasms, diabetes, atherosclerosis Hep C, osteoporosis and antibiotics in the near future.
Still, we know there is much more to be done. And we're doing it, with a long-standing commitment to research and development. We're just as committed to expanding access to healthcare and working with others who share our passion to create a healthier world.
Address:
63 Ag. Dimitriou str., 174 56 Alimos, Greece
Telephone:
+30 (210) 9897 300
Fax:
+30 (210) 9897 444
Website:
www.msd.gr