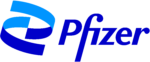 Founded:
1960
President & Managing Director:
Ζαχαρίας Ραγκούσης
Number of employees (31/12/2009):
321 people
Turnover:
€ 115 mio
At Pfizer, we apply science and our global resources to improve health and wellness at every stage of life. We strive to set the standards for quality, safety and value in the discovery, development and manufacturing of medicines for people and animals. Our diversified global health care portfolio,  includes human and animal biologic and small molecule medicines and vaccines as well as nutritional products and many of the world's best-known consumer products.
Pfizer's structure consists of independent Business Units, combining the speed and flexibility of targeted small businesses and the benefits and resources of a global group.
Pfizer's partners in the developed and developing countries continue to work every day to promote good health, prevention, the treatment and curing of diseases that pose a challenge in our times. Consistent with our responsibility as the world's champion bio-pharmaceutical company, we work with governments and local bodies to improve access to reliable and affordable health care throughout the world. For over 150 years, Pfizer has continued working to make a difference in health.
The Pfizer Hellas employs approximately 500 people across the organization, while it maintains and strengthens its leadership among the established pharmaceutical companies in Greece, a position it has held since 2003.
Our values
Our values are a statement of our core beliefs and a defined philosophy that promotes achievement. We have identified nine values, which go to the heart of who we are, what we have always been and what we strive to be. They reflect the nature of Pfizer and its people.
In order to achieve our mission, we adhere to the following values:
Integrity

Innovation

Respect for people

Customer Focus

Collaboration

Community

Performance

Leadership

Quality
With a focus on and commitment to  people
For all of us at Pfizer Hellas, continuous efforts to improve people's health is an integral part of our activities, not only in the form of research and development of innovative drugs, but also through supporting communities.
With reference to People, Life and Health, Pfizer Hellas takes action in a number of areas. We provide easier access for people of all ages to preventive medicines and primary care. Together with charitable organizations, volunteer groups and organizations, we open our arms to people in remote and inaccessible regions in order to effectively meet their needs. We support awareness campaigns, informative and preventative disease programs, but also initiatives against prejudice and social exclusion. We actively participate in the fight against drugs through any initiatives aimed at a youth, free of drug dependencies. We stand by local communities, assisting the efforts of local authorities and agencies in every area.
Address:
Mesogeion 243, 154 51, New Psychico

Telephone:
+30 (210) 67 85 800
Fax:
+30 (210) 67 85 971
Website:
http://www.pfizer.gr