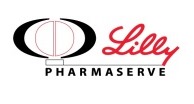 It all begins with a Promise
To make life better
The Management:
President & CEO: Denis Filiotis
Vice President & General Manager: Spyros Filiotis
The Company:
Pharmaserve was founded in Athens in 1984. Pharmaserve – Lilly was formed in 1994 as a joint venture between the Greek pharmaceutical company Pharmaserve and the American multinational pharmaceutical company Eli Lilly. Today, Pharmaserve – Lilly, after many years of experience in the pharmaceutical sector as well as OTC & Para pharmaceuticals, holds a position in the top ten pharmaceutical companies in Greece.
Being an innovative company in the health care sector, Pharmaserve – Lilly invests in the expertise of Eli Lilly in research & development of innovative products from its own laboratories around the world and from collaborations with eminent scientific organizations.
Our priorities:
To bring high quality, life changing pharmaceutical products which meet identified needs and offer real solutions to serious diseases. Innovative medicines that help people live longer and have a better quality of life.
To deliver accurate scientific information to health professionals regarding our company's medicines.
To provide patient support programs that help educate regarding their disease and the correct use of medicines, in order to achieve the best outcomes for patients.
To work with all partners in health care in order to ensure the timely and unhindered access of patients to their medicines.
To give back to the society in which we operate by supporting vulnerable social groups on issues related to their health.
Our Values:
For us, the way we operate is as important as what we achieve. All our actions are grounded in our core Corporate Values of Integrity, Excellence & Respect for People.
We strive to create a culture that fosters Compliance to Local & International Law, Transparency and Ethical Action. Our policies, the Code of Business Conduct, our Compliance Management systems and training programs reinforce ethical behavior and they instill integrity.
We emphasize on reliable & responsible scientific information for health professionals.
We endeavor to ensurepatient accessto high-qualitypharmaceutical products, keeping our services at the highest leveland always applying the highest standards.
People are at the heart of what we do. From patients, caregivers & family members to physicians, we strive to meet the critical needs of every life we touch.
The therapeutic areas we provide solutions:
Diabetes
Oncology
Osteoporosis
Central Nervous System
Erectile Dysfunction
Hyperlipidemia
Infections
Cardiology
Clinical Research in our Company:
The Medical Department of Pharmaserve – Lilly has a tremendous track record of scientific activity with recognition at National and European level.
It employs more than 10% of the company's employees
It has conducted more than 100 Multinational Clinical Research Projects in cooperation with 1,200 research centers, with more than 2,000 researchers and 15,000 enrolled patients. This clinical activity has been documented in two special volumes.
Pharmaserve – Lilly has invested more than 40m€ over the past years in the Future of Health through clinical studies
Our facilities & contact details:
Our Ηead Οffice is located at the 15th km. National Road Athens-Lamia, 145 64 Kifissia.
Our company's Medical Department is located at:
• Arcadia's 1 & Megalopolis str., 145 64, Kifissia
Our offices in Thessaloniki are located at:
• Adrianoupoleos 24 str., 551 33, Kalamaria
• Telephone: +2310 480160