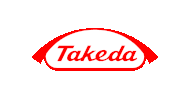 Takeda is a patient-focused, values-based, R&D-driven global biopharmaceutical company committed to bringing Better Health and a Brighter Future to people worldwide. Our passion and pursuit of potentially life-changing treatments for patients are deeply rooted in over 240 years of distinguished history in Japan.
Our R&D efforts are focused on four therapeutic areas: Oncology, Rare Diseases, Neuroscience, and Gastroenterology (GI). We also make targeted R&D investments in Plasma-Derived Therapies and Vaccines. We are committed to improving the quality of life of patients by developing highly innovative medicines available in approximately 80 countries and geographies worldwide.
We remain committed to our core values, Integrity, Fairness, Honesty, and Perseverance, always putting patients at the center of everything we do.
In 2019, Takeda Pharmaceutical Company Limited acquired Shire plc. With this acquisition, TAKEDA becomes a world leader in the biopharmaceutical industry. In the context of this acquisition, processes of the three domestic subsidiaries of Takeda (Takeda Hellas S.A.) and Shire (Shire Hellas S.A. and Baxalta S.A.) groups in Greece were fully integrated, to maximize synergies and optimize operational efficiencies to the benefit of services provided to patients and the health system.
This integration was implemented through the merger of the three legal entities and, more specifically, through the absorption by the company TAKEDA HELLAS of the companies SHIRE HELLAS S.A. and BAXALTA HELLAS. The merger in Greece came officially into effect on April 1, 2021.
According to existing legal provisions, from the date of the merger onwards, the absorbing company "TAKEDA HELLAS S.A." is replaced as a universal successor and automatically enters into all the rights, obligations, contractual relations and – in general – the legal relations of the absorbed companies, which have since ceased to exist.
Address:
Green Plaza, Building Β , 59-61 Ag. Konstantinou Sr., 151 24 Maroussi
Telephone:
+30 210 6387800
Fax:
+30 210 6387801
Website:
http://www.takeda.gr
Εmail:
[email protected]