Transparency – Code of Ethics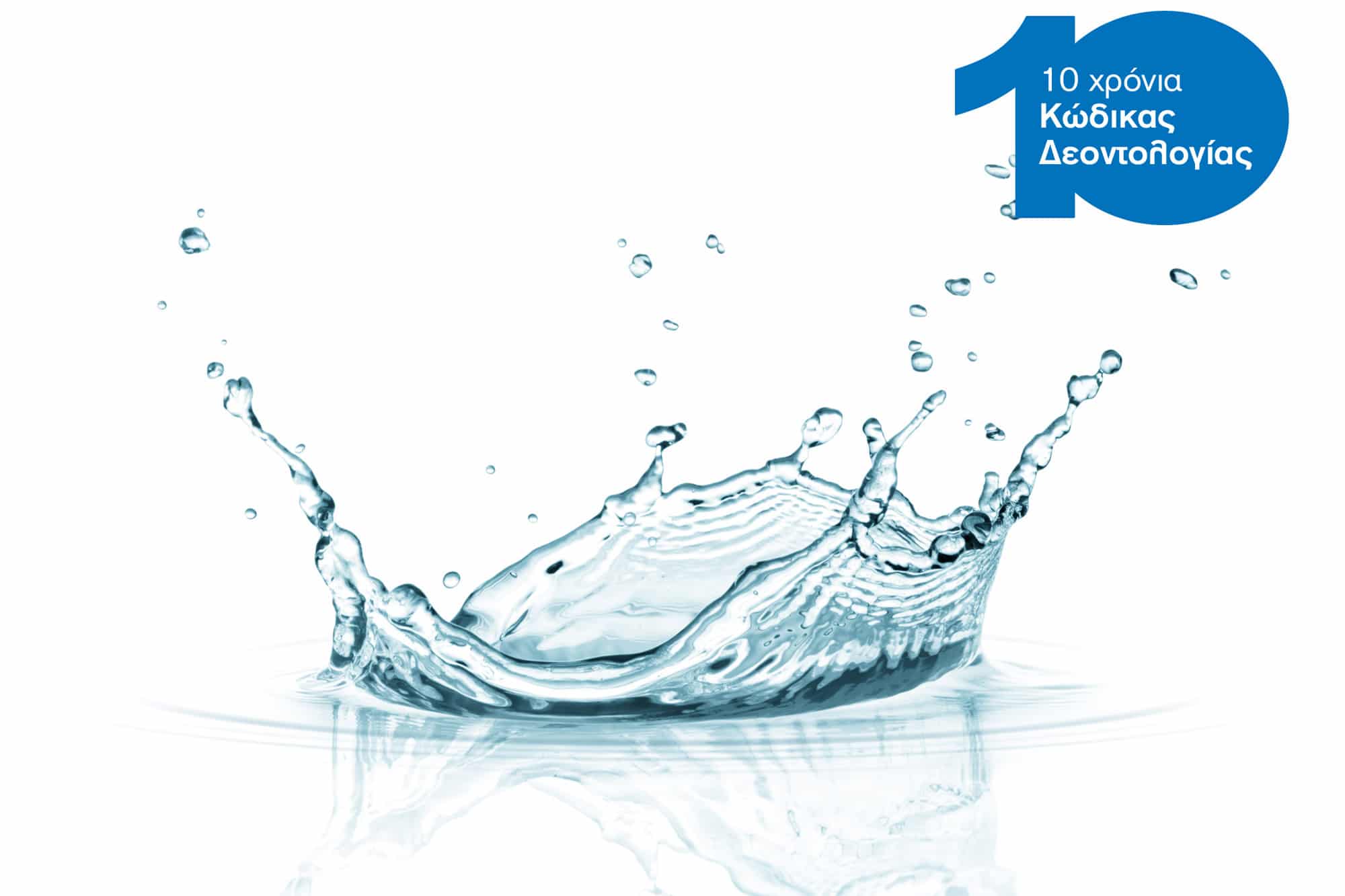 The Code of Ethics of SFEE is a living and dynamic framework of rules relating to the promotion of pharmaceutical products for human use, based on professional responsibility, ethics and transparency. It was implemented for the first time in March 2002.
It is addressed to all pharmaceutical companies and the wider scientific community of health professionals. Basically, it is an instrument of self-regulation of the pharmaceutical companies that are members of SFEE and even those who are not, if they wish to follow it.
The Code of Ethics is updated at a regular basis and is in harmony with both the Code of the European Federation of Pharmaceutical Associations (EFPIA), and the Code of the National Medical Association.
The recent revision of the Code took place following the collective effort and participation of all member companies of SFEE since everyone recognized the need to clarify some parameters or to modify / make stricter a few others, as well as to introduce new stricter rules and practices. In this way, the pharmaceutical industry gives a message for more transparency, adapted to our time, in Greece of the crisis.
In the context of the implementation of the Code of Ethics of SFEE, member companies can submit their complaints for any violation by mail, in person or via email to the email address: [email protected]. Complaints can be either eponymous or anonymous. Complaints will be received by SFEE's legal service, which will insure the anonymity of the complaint.
SFEE Code of Practice – Synopsis
SFEE Code of Practice on the relationship between pharmaceutical companies & patient organizations
EFPIA Code of Practice
Joint declaration of CPME & EFPIA
European Code of Ethics on Generics
SFEE believes that interactions between the pharmaceutical industry and healthcare professionals have a profound and positive influence on the quality of patient treatment and the value of future research. At the same time, there is a need for increased transparency and integrity regarding these interactions internationally.
To this end, the European Commission issued the List of Guiding Principles Promoting Good Governance in the Pharmaceutical Sector (an initiative of former Commission Member A. Tajani).
In implementation of these principles, EFPIA (the European Federation of Pharmaceutical Industries and Associations), of which SFEE is a member since 1982, adopted the "EFPIA Disclosure Code", which all Member States, including Greece, have transposed into their national codes.
Beyond Europe, a similar transparency framework has been introduced in the United States with the Sunshine Act.
What is the Disclosure Code?
As a member of EFPIA and in line with these initiatives at the European level, SFEE adopted its own Disclosure Code, which requires all SFEE member companies to disclose details on their transfers of value to Healthcare Professionals (HCPs) or Healthcare Organisations (HCOs) (name of HCP/HCO, type and amount of transfer – e.g. participation in conferences, fees for consultancy and other services, etc.). This information will be disclosed through a dedicated platform on the SFEE website, which will gather data from all member companies and will be freely accessible by the public.
Why was the Disclosure Code created?
It is a fact that the healthy and transparent working relationship between pharmaceutical companies and healthcare professionals is in the best interest of patients, since the medical profession offers invaluable expert knowledge helping to prevent and manage diseases and improve patients' quality of life. By supporting various educational and research activities of healthcare professionals and organisations, pharmaceutical companies contribute to the ongoing training and development of health care professionals, enabling them to offer more and better treatment options to patients.
The Disclosure Code was created in order to delineate and establish a framework to govern the cooperation of pharmaceutical companies with healthcare professionals and is a step towards greater transparency and mutual trust between the pharmaceutical industry, the medical community and civil society across Europe.
Who is bound by the Disclosure Code?
The Extraordinary General Assembly of SFEE formally adopted the Disclosure Code, which SFEE member companies are required to apply as from 2016, when they will disclose their transfers of value to healthcare professionals and healthcare organisations starting with data for the previous year, i.e. 2015.
Where can I find more information?
The Code of Ethics section of the SFEE website (www.sfee.gr) is a good place to start. It provides information on all the initiatives of SFEE that help the pharmaceutical industry to be more open to the public, including the Disclosure Code.
Further details can be found in the information material listed below. Additionally, we will create a dedicated website, through which the public will have full access to the information disclosed under the Code.
SFEE supports up-to-date knowledge and education for health care professionals, including sponsorships and/or participation in events, conferences and other types of meetings, provided that they are organized and implemented according to the highest standards of ethics and transparency.
The purpose of the "Conferences Transparency" platform is to assess Type A conferences (domestic) against the principles laid down by the applicable SFEE Code of Conduct regarding scientific events (see Articles 21 and 22).
The pre-assessment of an event/conference can in no way be interpreted as a decision regarding the quality or content of its scientific programme and/or speakers.
The decision to participate in or support an event is up to individual pharmaceutical companies. SFEE member companies should be mindful of the applicable rules and provisions when deciding to support or participate in an event.
For further details please visit https://scientific.events.sfee.gr
According to Greek legislation and the SFEE Code (Article 16), pharmaceutical companies may make donations to (Greek-based) healthcare service providers with a view to supporting their research and educational work, but more importantly to helping them provide better services to patients.
In order to ensure greater transparency, all donations by SFEE member companies (parent or subsidiaries) to such entities will be posted under the responsibility of each member company on this website in the first two months of each calendar year, referring to activities completed in the previous year (SFEE Code, Article 16).
For further details please visit https://www.donations.sfee.gr
This webpage refers to the electronic Registry of Non-Interventional Studies (RNIS) and is posted on the website of the Hellenic Association of Pharmaceutical Companies (SFEE). It is an integral part of the SFEE Code of Ethics (the "Code") as amended by the SFEE General Assembly on 08.03.2013 and in effect as from 08.03.2013.
The Code aims to harmonise practices across the pharmaceutical industry in terms of transparency, ethics and professional conduct.
The Registry includes all registered Non-Interventional Studies (EMA annex March 2011) which are being conducted by SFEE member companies and admit subjects as from 1 January 2013. In these studies, a medicinal product is prescribed in accordance with usual clinical practice and its marketing authorisation. In addition, the Registry includes a second category of studies that do not involve medicinal products, i.e. epidemiologic observational studies.
Specifically, the following data are recorded in the Registry and made publicly available:
geographical distribution of research centres participating in the study
envisaged number of participants
compensation of subjects (rate per completed form)
implementation timetable; and
results after completion
Access to the data is free.
For further details, please visit: https://www.dilon.sfee.gr