The Social Initiative "proSfEEroume"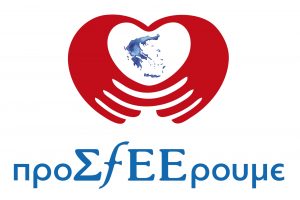 Social responsibility and commitment to giving are the guiding principles underlying the programme "proSfEEroume" ("we provide"), an initiative by the Hellenic Association of Pharmaceutical Companies (SFEE) in collaboration with the Hellenic Red Cross (HRC).The mission of "proSfEEroume" is to make an effective contribution towards addressing social inequalities and mitigating the pressing problems faced by vulnerable social groups, and to do so by giving as well by educating. Specifically, the initiative covers needs for medicines, medical supplies, essential goods and consumables, targeting children in remote areas of the country. At the same time, a HRC social worker and nurse team offers health education programmes, aimed to promote healthy lifestyles and raise health awareness among local populations.
The social initiative "proSfEEroume" implemented thanks to the kind donations from the SFEE member companies. A significant partner in the "proSfEEroume" initiative is the Association of Health – Research and Biotechnology Industry (SEIV).