SFEE Workshop for the New European Regulation 2016/679 on the Protection of Personal Data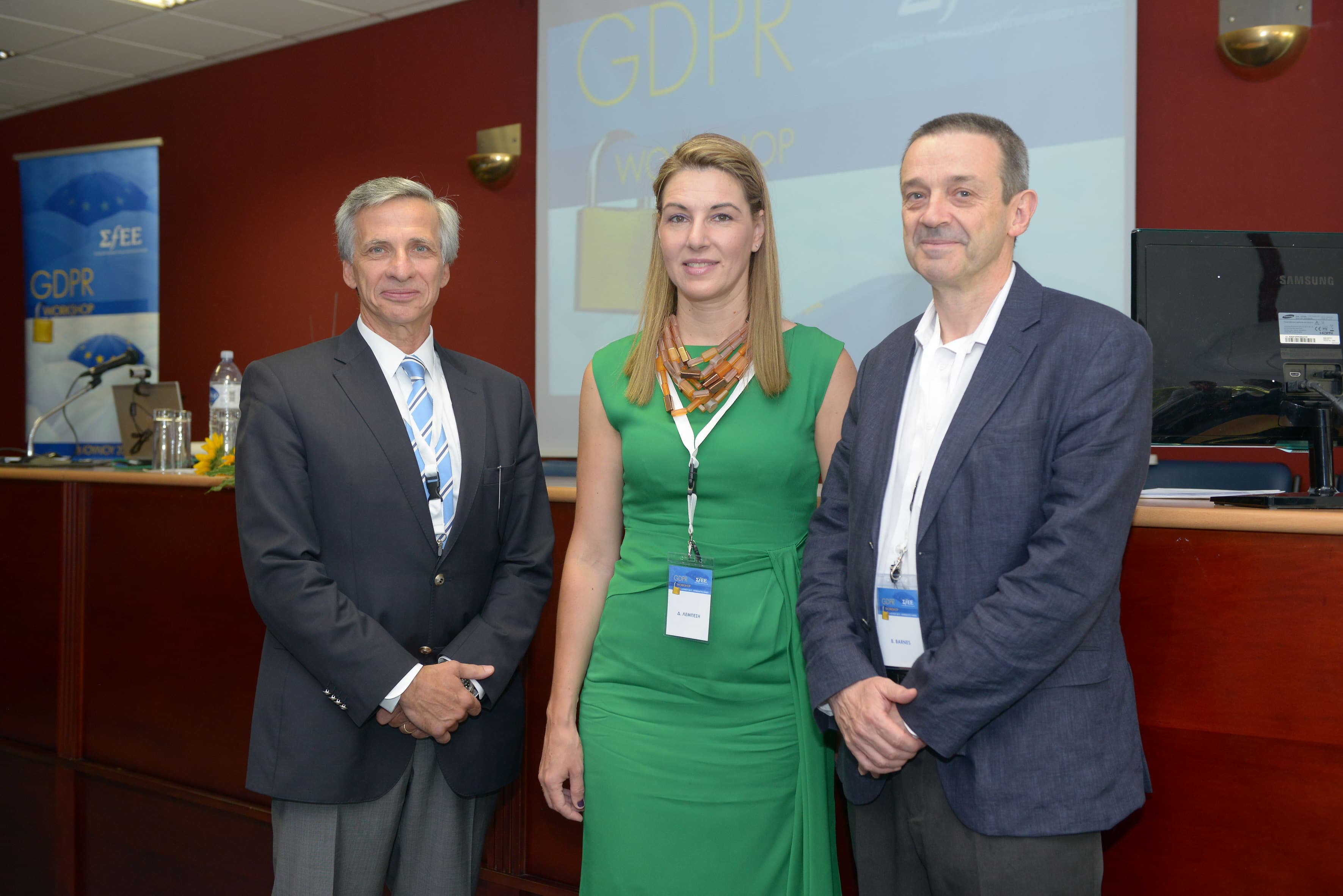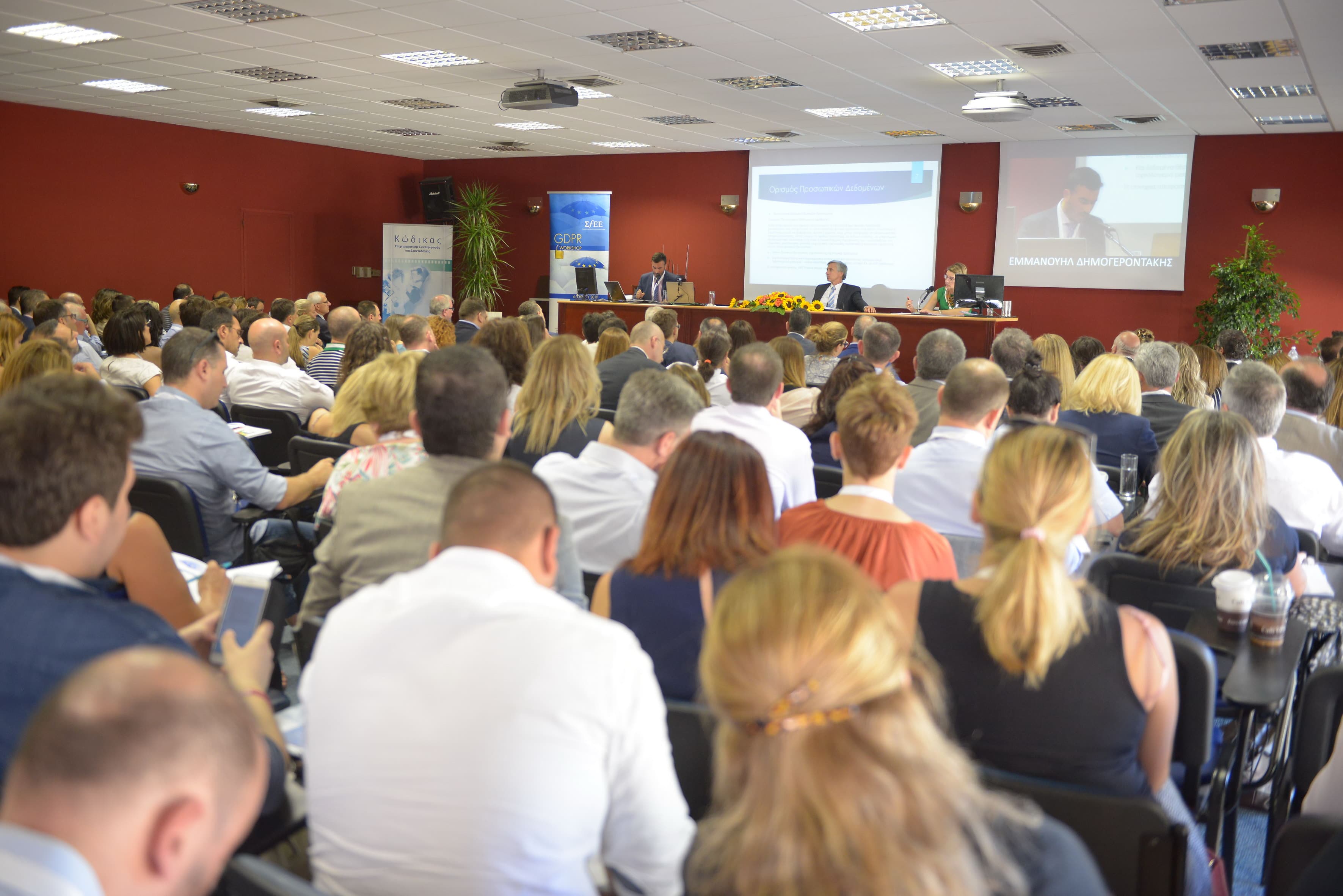 Press Release
Athens, July 10, 2017.– More than 200 executives of SFEE member companies attended the workshop organized by SFEE on Thursday, July 6th, 2017, at the auditorium of VIANEX, regarding the new European Regulation 2016/679 on the Protection of Personal Data.
The President of SFEE Mr. Pascal Apostolides and EFPIA Data Protection and Global Health Director Mr. Brendan Barnes delivered a welcome speech.
The European Regulation 2016/679 shall be reinforced in all members-states of the European Union on 25.05.2018. This Regulation establishes a unified legal framework, without the need for national legislation to be enacted, which substantially increases the obligations of companies, while the size of the fines provided for, places it in a prominent position in the senior management's agenda.
Mr. Apostolides stated: "Entering the digital era not only offers, as we realize on a daily basis, high convenience, but also incurs important obligations and challenges. The new Regulation on personal data protection constitutes a new challenge for our companies and their executives, because it completely changes the architecture of the system applied until this day, but also because it will have a Pan-European effect and fines will be hard to contemplate. We must promptly prepare ourselves since we have limited time. However, we have learnt to function successfully within pressuring times and environments".
SFEE's legal counsel, Ms. Dimitra Lempesi stated: "SFEE, in an effort to support its member companies and their executives, proactively activates its reflexes and organizes this workshop, in order to inform and train its members, to present the risks, to provide awareness and answer possible questions".
The new obligations for companies along with answers to many questions were provided by distinct spokespersons among which: Mr. Manos Dimogerontakis, attorney-at-law, independent member of the Personal Data Protection Authority, Ms. Georgia Panagopoulou, Controller, Computer Engineer, permanent officer of the Authority, Mr. Ioannis Makrypoulias, Computer Engineer, former officer of ELAS (Hellenic Police) in the Electronic Crime Division, associate of the Lieutenant General of ELAS Mr. Manolis Sfakianakis, Mr. Petros Tsantilas, attorney-at-law, Professor in the University of Peloponnese, legal counsel of the Ippocration General Hospital, former member of the Personal Data Protection Authority. In addition, participants were able to share the experience from the preparation of other companies, specifically Novartis, which was presented by Mr. Jordi Saldana, Head of the Region of Spain, Greece and Malta, of GSK, Ms. Cristina Fernandez, data protection pharma lead Europe and Canada, and Mr. Antonis Evangelidis, from VIANEX. In addition, the event was supplemented by high-value training presentations made by the attorneys-at-law Alexandros Kortesis, from the company POTAMITIS-VEKRIS, Stathis Papazafeiropoulos, from the company CHATZIPRODROMOU-TRIANTAFYLLOY and Evita Vainanidi, from Vainanidis-Economou & Associates.